Online Biochemistry Course
Do you want to understand the biochemistry behind current medical and science issues? Do you need a biochemistry credit for medical school? This online course from the University of Toronto covers the biochemistry basics with a unique medical perspective.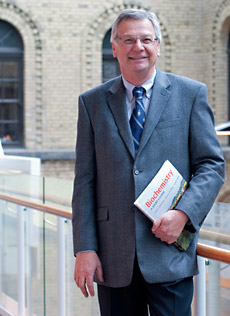 Welcome
Learn about the proteins that make up our cells, tissues, and membranes, and how we control our metabolism, and store and transmit our genetic information.
This online video course will give you a university level understanding of biochemical concepts such as how proteins are the action molecules of the body, how you burn off fat in metabolic paths during running, and how the genetic information stored in your DNA makes you what you are, linking you to your parents, and your children.

**NEW** SCS 2472: Biochemistry with a Medical Perspective is acceptable as a prerequisite for one of the two full-course equivalents in any life science for admission into Medical School at the University of Toronto.
**NEW** SCS CERTIFICATE: Fundamentals of Biomedical Sciences I
The course is open to Canadian and international students, professionals, and individuals with an interest in biochemistry. It is ideal for students who require a full course credit-equivalent in biochemistry as a prerequisite for entrance into professional programs in the health sciences.


University Level Biochemistry Content
The content of the course is equivalent to the University of Toronto courses, BCH 210H (Biochemistry I) and BCH 311H (Biochemistry II). Although there are no formal prerequisites for this challenging course, high school biology and first year level chemistry are recommended to assist in your molecular understanding.
Read the lecture topics breakdown on the Course Content page for more details.
Taught by Temerty Faculty of Medicine Professors
This course is taught by experienced faculty members in the Department of Biochemistry in the Temerty Faculty of Medicine, University of Toronto, and is administered through the university's School of Continuing Studies.
Read more about the instructors on the Instructors page.
back to top
Medical Perspective
In addition to the lectures presented by biochemistry professors, the course includes video presentations by a medical doctor that illustrate medical applications of the biochemistry material being learned.
Full Course Equivalent
Are you a U of T Student?
This course is NOT open to full or part-time students enrolled at the University of Toronto.
Read more about who can take this course.
Biochemistry with a Medical Perspective fullfills a full course requirement with 54 hours of illustrated video lectures and complementary medical perspectives.
The content and level of study is equivalent to a biochemistry course typically offered in 2nd and 3rd year university.
Evaluation is by short web-based quizzes and concludes with a supervised exam in your locality.
Read more about the video lectures and see part of a sample lecture illustrating how the course is taught on the Course Format page.back to top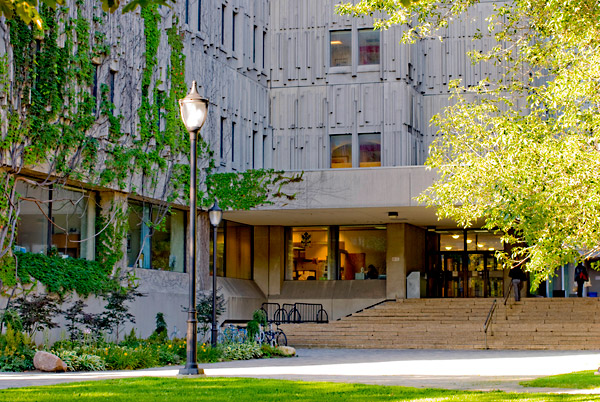 back to top