Course Format
Biochemistry with a Medical Perspective is an online, university level course taught by faculty from the University of Toronto through a series of intensive, illustrated video lectures.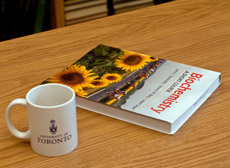 The course is scheduled three times a year, in the fall, winter, and summer semesters. The 54 video lectures are scheduled three times a week for 18 weeks in the fall and winter semesters, and compressed to 14 weeks in the accelerated summer semester.
The lectures are accompanied by short videos of medical perspectives presented by Dr. Robert Murray, a medical doctor experienced in teaching biochemistry to medical students.
Students are expected to reinforce the online video lectures by reference to the textbook, Biochemistry: A Short Course, by John Tymoczko, Jeremy Berg and Lubert Stryer, 4th edition, 2019.
Independent study is also encouraged.
The course has short web - based quizzes and concludes with an invigilated exam in the student's locality. Please see the Evaluation page for details about tests and grades.
back to top
Online Learning on the Canvas/Quercus Platform
Are you a U of T Student?
This course is NOT open to full or part-time students enrolled at the University of Toronto.
Read more about who can take this course.
The course is presented and administered through the Canvas/Quercus learning platform. Canvas/Quercus is a web based user-friendly interface that allows students to access the course documents, video lectures and online quizzes. The course discussion board can be used for extensive communication between the instructors, TAs and other students enrolled in the course.
Canvas/Quercus is accessible through the following url: https://q.utoronto.ca
back to top
Video Lectures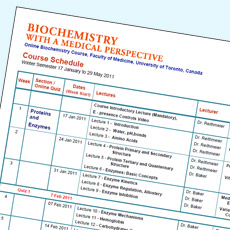 Download the Lecture List and Schedule (PDF) for a detailed breakdown of the course lectures, quizzes, important dates, and more.
The Biochemistry with a Medical Perspective course is delivered through streaming video lectures (Windows Media Player, QuickTime, Flash). View a part of a sample lecture.
Online illustrated lectures will be given in 3 lecture hours per week in the fall and winter sessions, and 4 hours of lectures per week in the summer session.
Given the full course equivalent nature and workload of the course, students are required to view lectures on a timely, weekly basis.
Each week's lectures are available for 1 week (starting from Monday 12:00 am Eastern Time until Sunday 11:59 pm Eastern Time of the next week), during which time the students are able to view the current lectures online accessed on the "Lectures" tab on the left navigation bar within Blackboard.
The University's copyright restrictions do not allow the online lecture to be distributed on recordable media like DVDs.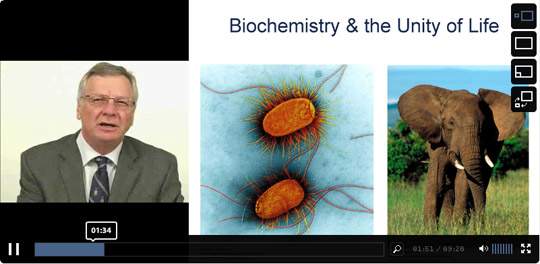 Technical Notes
Please note that course lectures are approximately 300MB. A high-speed internet connection is recommended.
The online lecture format and Blackboard system are compatible with both Macintosh and PC computers. Note: The video lectures are not downloadable.
back to top
Textbook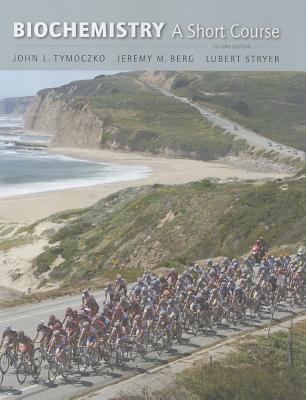 The required textbook for the course is Biochemistry: A Short Course, by John Tymoczko, Jeremy Berg and Lubert Stryer, published by W.H.Freeman and Co., New York, 4th ed. 2019.
The textbook can be purchased through any university bookstore or through the publisher's website http://www.whfreeman.com/
Course materials plus a large selection of general reference books are available at the U of T Bookstore located in the Koffler Centre at 214 College Street (St. George and College Streets), Toronto.
You may also place your textbook and course material orders online or by phone and have them delivered to your doorstep. Simply create an account at www.uoftbookstore.com, fill your shopping basket with all of your required texts and submit your order with a credit card number for delivery or pick-up. It's quick and easy. For further information visit the website or call 416-640-5840 or toll free 1-800-665-8810.
back to top